Our Farm Business Consultancy team link consultancy with practical crop production, environmental and farm planning services to support decision making on farm.
We believe in using innovative analysis to appraise your business, implement change and increase profitability and specialise in building a business that's fit for your future.
Services
We specialise in a range of bespoke farm business consultancy services, tailored to your farm business needs, including:
Business appraisals
Budgets and cashflow
Grant funding
Contract farming agreements and management
In-hand management
(Long term) Business growth strategy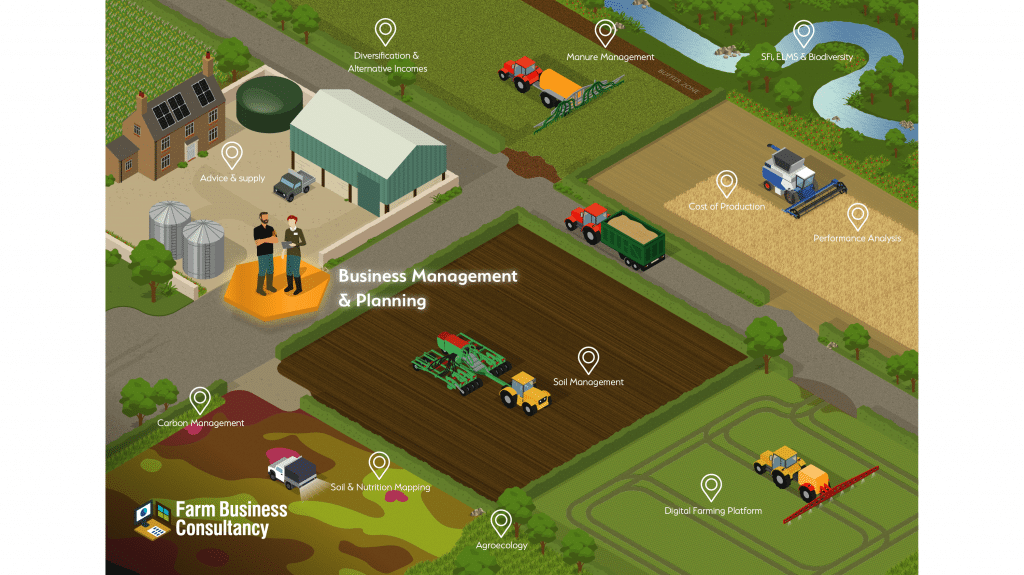 Planning FOR PROFIT with OMNIA DIGITAL FARMING
Omnia's Business Performance module uses farm data to cost out a range of potential cropping and machinery scenario's in terms of both financial and CO2 equivalent performance.
Also, Omnia's the Field Performance Module offers the ability for retrospective calculation of the cost of production of field operations in both £/tonne, CO2/tonne or CO2/ hectare.
Will
Will has been working in the agricultural advisory sector since graduating from Harper Adams in 2015.
As well as Farm Business Consultancy, Will has achieved qualifications and practices as a Rural Chartered Surveyor. Will's breadth of knowledge is invaluable, with this he has assisted many farming businesses in setting and achieving long, medium and short-term goals.
Working closely with both the agronomy and services teams, Will actively seeks opportunities for growers that might otherwise be overlooked. Will is also working to develop the farm business performance tools and is actively using these to increase performance on farm.